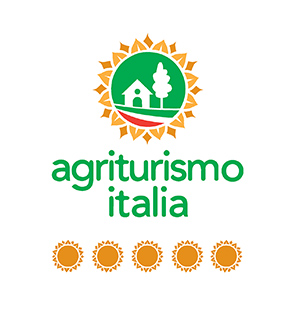 In 2013, Italy launched the "Agriturismo Italia" mark with a new classification system. Comprising a sunflower with a farmhouse in the centre, the mark is awarded to agritourisms that meet all legal standards. As with hotels, the rating system for agritourisms gives the public an overall idea of the degree of comfort (the level of luxury), the variety of services (how much there is to do) and the quality of the surrounding environment (the landscape, the flora and fauna, the peace and tranquillity) that each one can offer.
To develop this system, the Ministry of Agriculture with all the regional administrations and the national agritourism associations, including Agriturist, carried out a major nationwide and international study. The aims were to discover what Italian and overseas tourists need from agritourisms, to highlight the criteria that best represent what they value and establish which are the most important.
The results have been distilled into a simple scoring system, and every agritourism has been rated in one of 5 classes. The system, with its criteria and associated scores, covers the whole of Italy. That said, the regional governments can adapt the national criteria to the agritourisms in their area based on the features of the landscape, the nature of the farms and the accommodation facilities, and the scale of the enterprises and the farming approaches, or to highlight local customs and traditions. The result is a reliable national scheme that embraces the many regional variations.
From 2016, each agritourism will be rated from 1 to 5 and allocated a dedicated class symbol. This system harmoniously represents the spirit and personality of Italy's agritourisms in their many forms. It adds value to the accommodation's agricultural setting, which is one of the main things that people choosing this type of holiday accommodation expect, along with the landscape and surrounding environment where the farms operate.
Masseria Pilano was selected in July 2015 as one of just 5 out of 20,000 across Italy representing the spirit of Italian agritourisms at its finest. The Ministry of Agriculture also held an event on 4 October 2015 on the global stage of EXPO 2015 in Milan to tell the world about this country's varied and remarkable agritourism offering. The occasion was an opportunity to express and promote the authentic values of Italy's rich agritourism heritage, through direct, personal stories and a video made at the group of selected "case histories", including Masseria Pilano, to convey the image and to show what agritourisms in Italy are all about.
For more information: www.agriturismoitalia.gov.it